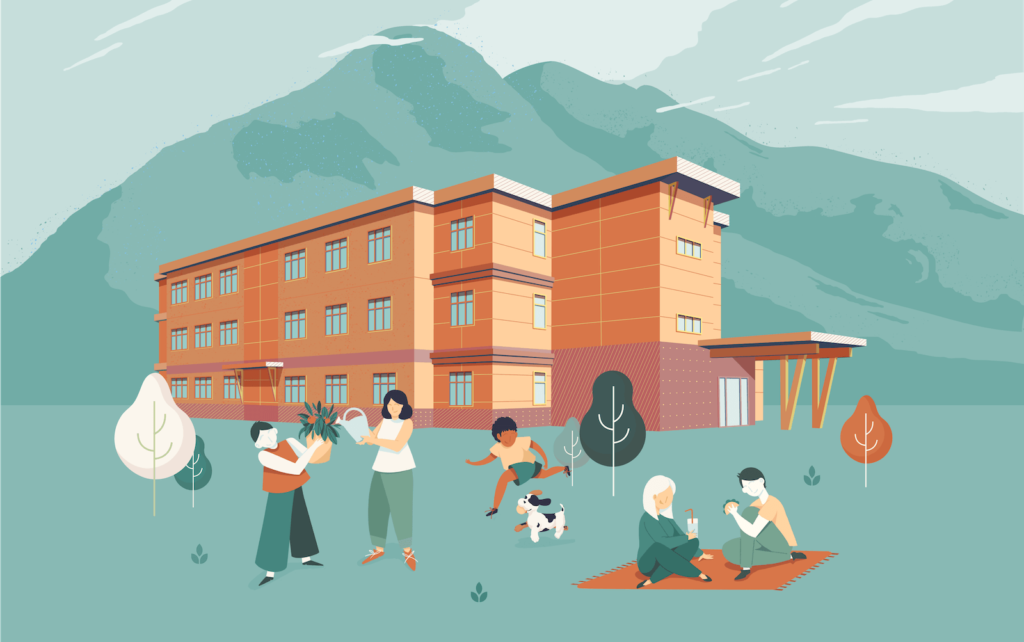 The Ryder is a tenant-led community opening in spring 2020
Canada's current housing crisis has hurt many towns including Hope, where people cannot find adequate or affordable rental housing. Anhart Homes' initiative to build affordable housing that helps communities thrive and grow begins in Hope.

This 40-unit building at 1270 Ryder St. will be ready for tenants in the spring of 2020. Our tenant selection process will focus on people who currently live or work in Hope, and on the following groups: seniors, people with disabilities, people working entry to mid-level jobs, and small families. Our online application process is now open. To apply, please click the button below:
A tenant-led community
Tenants will be able to live independently and peacefully within the building and in the neighbourhood. There will be a resident caretaker and opportunities for tenants to take on operational duties.
Frequently asked questions
How much is rent?
Our rents will be at least 10% below market rates. To determine these rates, we are currently completing a market rent analysis. Our partner, Anhart Community Housing Society, has an Affordable Rental Fund and anyone can apply for an additional subsidy which is provided annually based on a tenant's household income and circumstances.
How do you select tenants?
We require a housing history with references and proof of income. Successful applicants will be enthusiastic about building a community at The Ryder.
What size are the apartments?
We have 31 studio, 6 two-bedroom, and 3 three-bedroom suites.
Do you accept pets?
Yes, but we have to meet them first!
Can I smoke in the building?
No.
How do I apply?
Please fill out an online application here.
If you have further questions you can contact Ariana at ariana.vasconcelos@anhart.ca.