Like many seniors on a fixed income, Heather was desperately looking for an affordable place to live
I had a small co-op apartment, it was in Kerrisdale. The apartment was great except it kept having special assessments. I had already paid three and there were at least three more coming down. I couldn't afford to live there. And so I left there and sublet a place that even at a reduced price I couldn't afford.
Watch Heather's story here.
I looked all over Vancouver and Vancouver Island and the Lower Mainland to see where I could afford to live. And my standards were pretty realistic. I was looking for a clean studio where I could be relatively close to my kids.
Downward mobility happens very quickly, and it can happen to anybody. And it's a shock when it happens because you're going boom boom boom. And then you're in this position, at least I was, when I was running out of time. I had no place to go. No place I could afford to stay. And I just, I had no answers, and it was terrifying.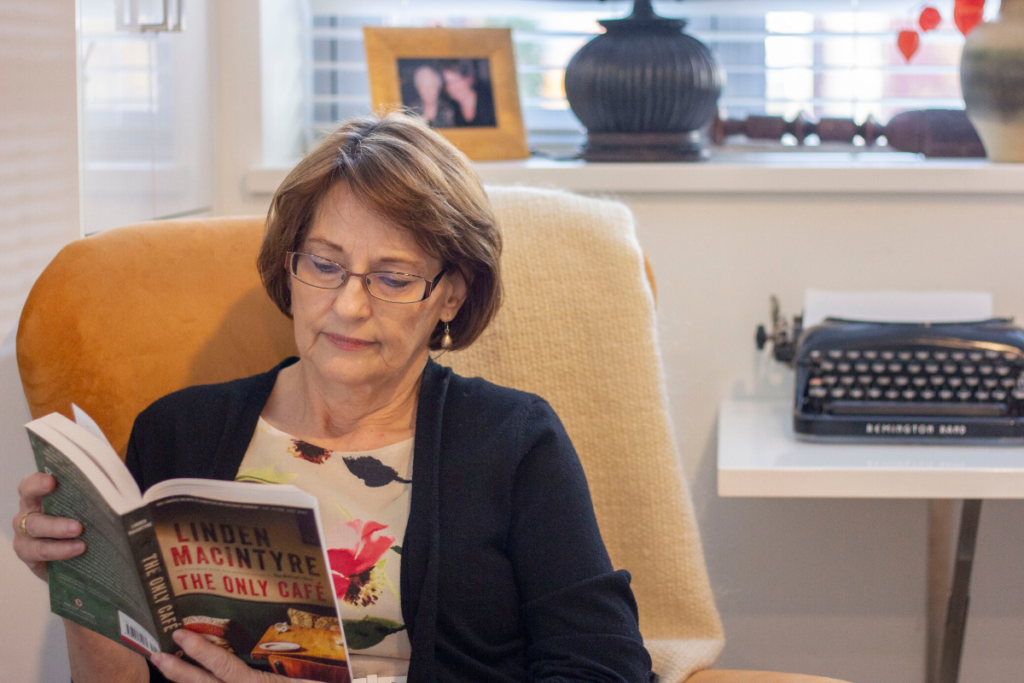 And then I heard about Anhart and I had the interview and I got this place. So it's a sanctuary for me. It's a place where I can close the door and I know that I don't have to be out. The landlord isn't going to raise the rent. It's my place to take care of. I don't own it but I treat it like I own it. It's a cornerstone for my life. Because now that I have this place, a sanctuary, I can start to build my life bigger and bigger, in healthier ways. It's incredible.