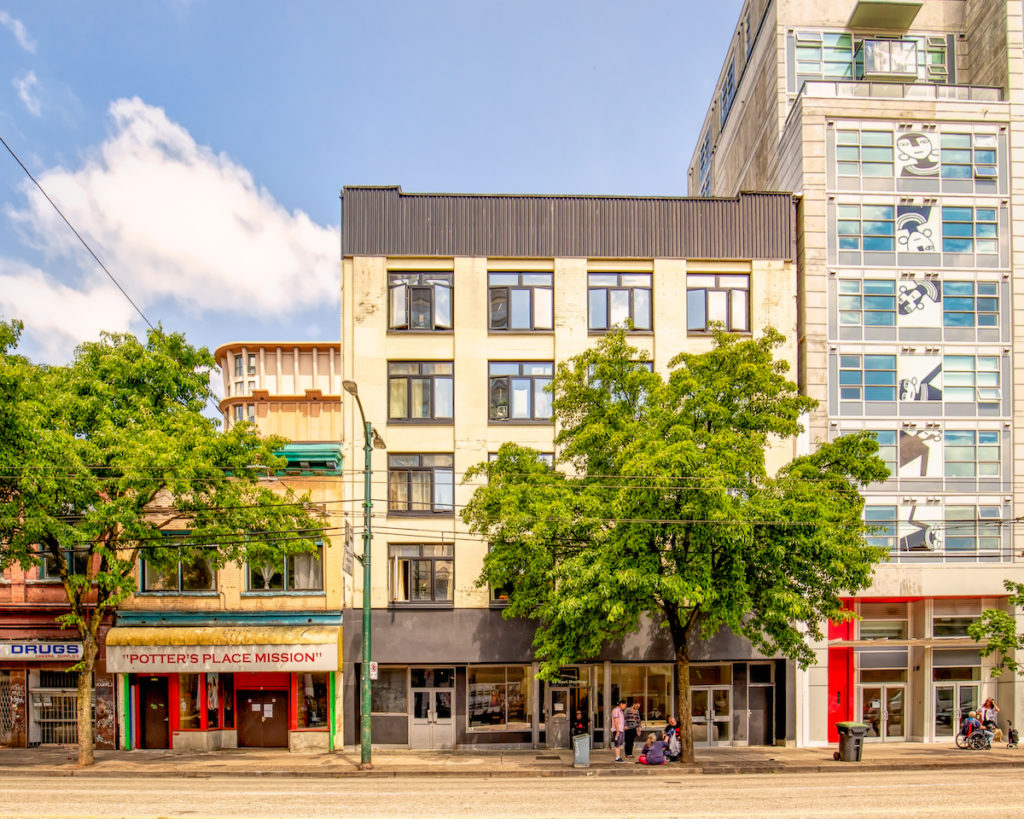 The low-rent model of community housing no longer works. What should we do?
Anhart Community Housing Society has operated The Dodson, an SRO (single-room occupancy) at 25 E Hastings Street, since 2004. We've owned it since 2013. Most of us would say that it's close to our heart.
It was a gift from generous benefactors whose dedication to affordable housing in this troubled community remains an inspiration to us. It was where we developed our housing model, valuing tenant employment, bottom-up ideas, and social enterprise. We received generous support from our original investors, all manner of community-minded architects, building consultants and tradespeople, and tenant support workers. We were proud to say that the building operated on a private business model, that we supported many tenants, and that our rents were low (until recently $450).
It took many years of absorbing deficits as high as $200,000 to admit that the model no longer works. The Dodson is more than a century old, and despite approximately $3 million invested since 2004 (windows, elevator, pipes, electrical upgrades, new boiler, the list goes on) it needs ongoing and expensive TLC. Crime in this neighbourhood has increased in recent years; vandalism and unwelcome guests have forced us to bump up security and staffing. Tenants have suffered the widespread effects of the opioid crisis and many show signs of declining health.
The Dodson needs to change. We're not giving up—in fact we are starting this new phase with a renovation, upgrading each room with new self-controlled electrical baseboard heating, new paint and kitchen amenities (cabinet, microwave and mini-fridge.) We are welcoming a new tenant in the commercial space, the formidable Downtown Eastside Women's Centre, and renovating the space to meet their needs. We are doing all we can to improve security and living conditions.
In a recent webinar, we invited all city councillors and various other parties to share our thoughts and discuss some options for the Dodson's future. These include a new revenue model ($850 rent, achieved through subsidies, + social impact investment), partnership with other agencies, and a sale to public agencies.
We're hopeful that recent conversations with various stakeholders will soon bring changes to ensure long-term and stable housing at the Dodson. For more detail about the current operations of the Dodson and possibilities for the future, watch the webinar below.
To talk more about the Dodson, contact Keith.Gordon@anhart.ca.