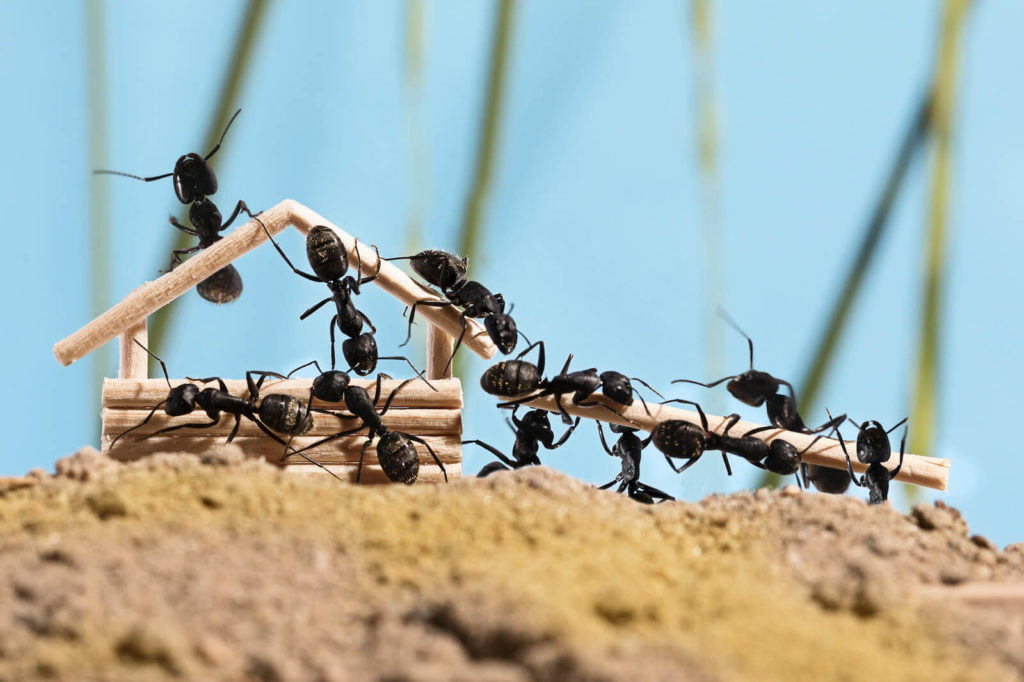 How does the Anhart network function like an anthill?
The Anhart global network is inspired by emergent principles in the bottom-up development of its community initiatives. Emergence is a way of describing how self-organizing systems work. Take for example an anthill, as explained by biologist Deborah Gordon in Ants at Work: How an Insect Society is Organized. Ants live only a year, and carry and convey only tiny bits of information. So how can an anthill span 15 years and be a far more complex environment as it advances? While we are conditioned to look for a master-planned, top-down structure, an anthill evolves from the bottom up.
Similarly, Anhart works to empower beneficiaries in a bottom-up way. Our buildings are tenant-led communities, where people take care of their home through employment, volunteer work, and consideration for their neighbours. In the Global Villages program, local leaders in areas of low GDP receive mentorship, loans and grants to build businesses and social infrastructure. In both cases the local agents make decisions and build their own communities that become more complex as they grow.
Anhart's network expands in an emergent way—by allowing new entities to be added through naturally forming decentralized hubs. Anhart encourages the diverse interactions of all participants at every stage of community development.