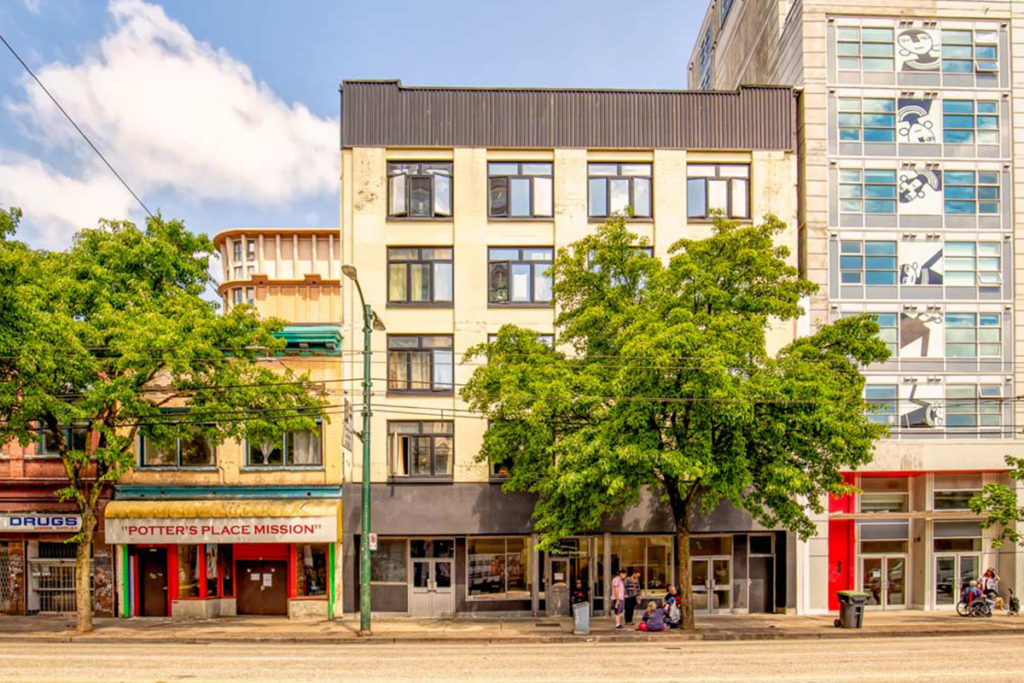 25 E. Hastings St.
Vancouver
The Dodson Hotel is home to 70 people in Vancouver's Downtown Eastside, a neighbourhood known for high overdose rates, poverty and serious mental and physical illness. The five-storey rooming house was originally built in 1909 by baker Joseph Dodson, following the common single-room form in the area which was meant for forestry and fishing workers on temporary leave. As the downtown gentrified through the second half of the 20th Century, the Eastside became the last bastion of low-rent housing.
The building was purchased and renovated in 2002 by benevolent investors, who later donated it to Anhart. With the help of pro bono professionals including heritage architect Gair Williamson, an extensive renovation in 2008 turned the pub into a community space which is now used for event rentals.
The Dodson is a testament to Anhart's commitment to providing housing to the most vulnerable tenants. Here we developed a private model of supportive housing for people at risk to homelessness, focusing on tenant leadership and employment, peer-to-peer mentorship, and support from community health providers. Current repairs and upgrades are focused on improving living conditions and increasing revenue from ground-level commercial space, in order to keep rents low.