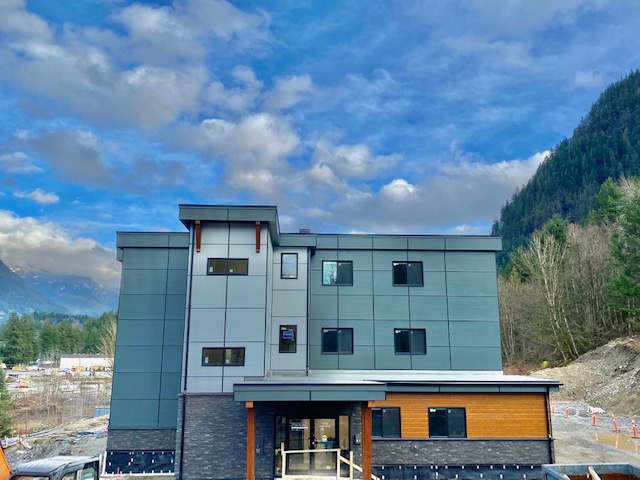 1270 Ryder St.
Hope, BC
The Ryder is a 40-unit affordable rental community which opened for tenants in April 2020. It is the first of Anhart's projects to be completed in Hope, BC, a small town which has experienced a rental housing shortage due to rapidly rising property values and loss of units. Anhart also owns several lots adjoining this property and plans to build more projects with an affordable home ownership model.
The Ryder's tenant selection focused on people who already live or work in Hope, and on the following groups: seniors, people working entry to mid-level jobs, people with disabilities, and small families. The building includes studios, two and three-bedroom units.
We have been inspired by the community spirit and support we have encountered in the town of Hope and we plan to replicate this model across the country.