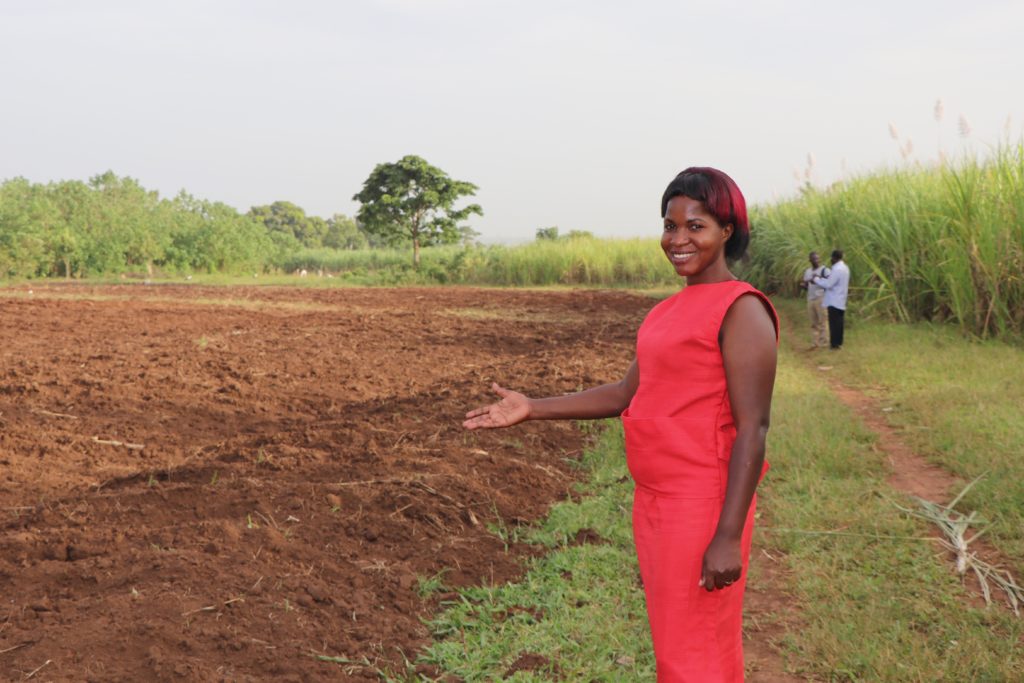 With a pay-forward loan, a group of neighbours in rural Uganda buy chickens, plant crops and plan to buy their own field
At first glance the field is a neatly tilled stretch of soil, surrounded by a wall of sugarcane stalks and bathed in golden afternoon light. But be careful, Noah Isanga warns me as I step into a furrow. Sure enough, just four days after planting, small green sprouts are beginning to appear.
It is a hopeful start for a group of people waiting for small miracles. Their CBO, called Women Alliance and Children Affairs (WAACHA) received a $2,500 grant in February 2020 and used it to buy 200 chickens and rent this field, which they have planted with maize, beans and peanuts. Another three-acre field a short drive away is used to grow onions and maize. The group, which includes several members of Noah's family and 15 neighbours who are each caring for orphan children, all helped to prepare, fertilize and plant the fields.
Susan Iganga, secretary of WAACHA and Noah's daughter, explains to me that they will give each family a portion of food from the harvest, but most will be sold and the profits saved to buy land for the group within a year or two. "We're expecting a very nice harvest here," she says, "but we decided for now we are not going to get money, because if we divide it up it will be over."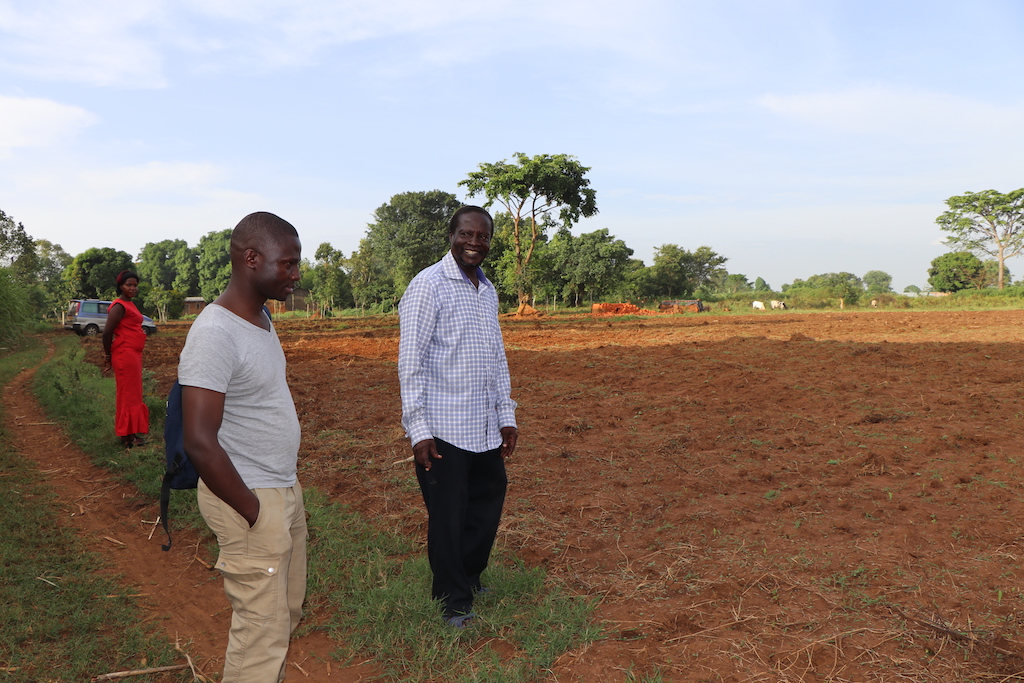 The tall thick stalks of sugarcane surrounding this field seem like a barrier, and indeed they are: most land in this area is owned by larger companies that sell the perennial crop to big sugar processors. The industry is a double-edged sword here; a factory in the nearby city of Jinja is the biggest local employer, but the dominance of the crop has minimized local food production and made small farm ownership very difficult.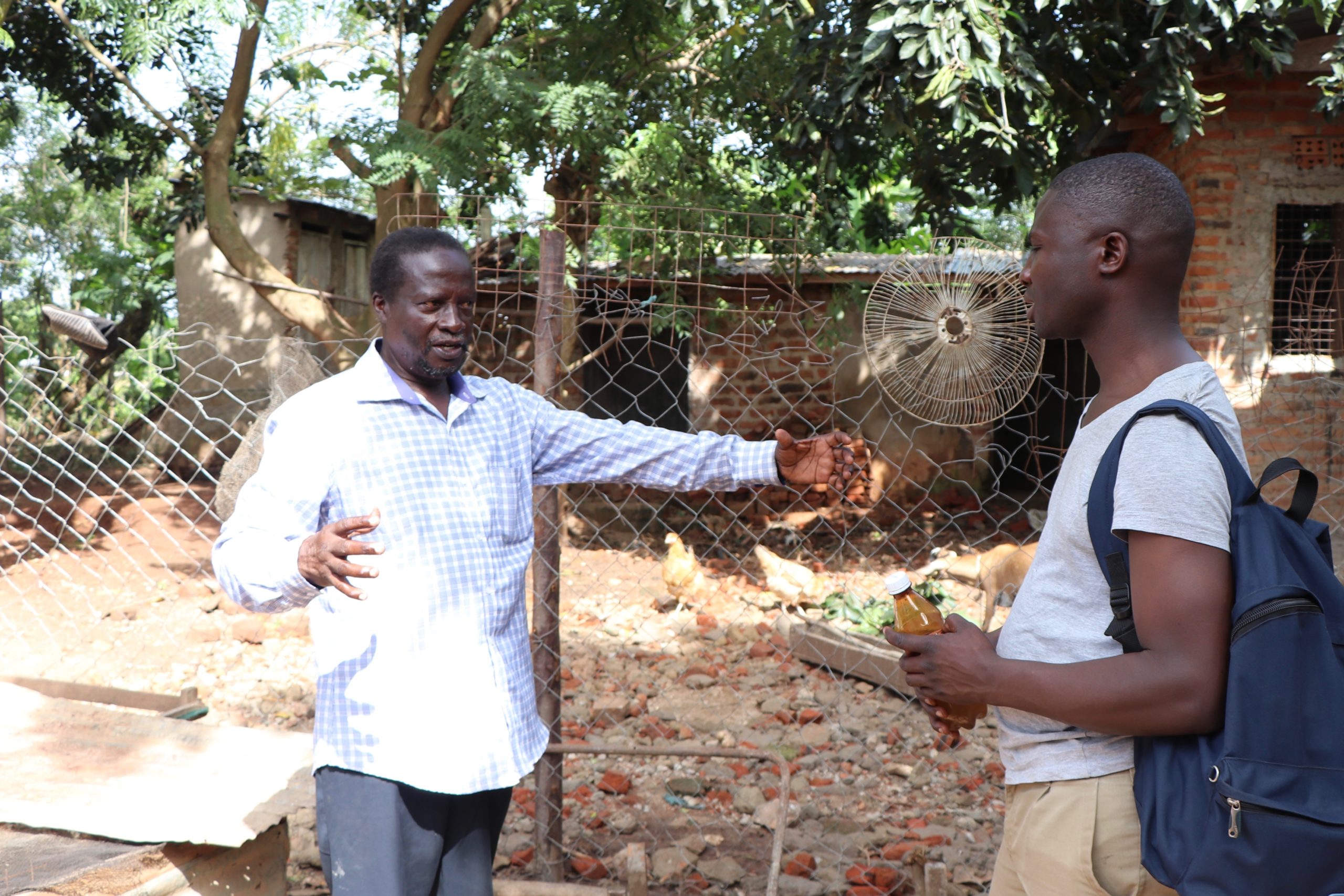 Simon Nambafu has known Noah Isanga for a long time, and has offered the group advice and encouragement on their business activities. Some time ago he helped them buy 15 chickens; last year he visited them and found they had grown the flock to 150. They also recently replaced a team of oxen with a tractor, paying for it from their own funds. Simon saw their potential and recommended them for a pay-forward loan. They plan to buy a different, fast-growing breed of chickens that will be ready for market in two months rather than the usual four.
While this group has been operating social and business initiatives for many years, they have struggled to find a consistent and sustainable revenue model. Simon is happy with their recent progress but he wants them to encourage members to grow their own enterprises instead of acting as one big group. "They have good leadership and good accountability," he says. "It's a group I'm looking at as being able to produce other CBOs in the area based on their model because Noah has a very good network."
Update

In August 2020, WAACHA celebrated a successful harvest. See pictures below!