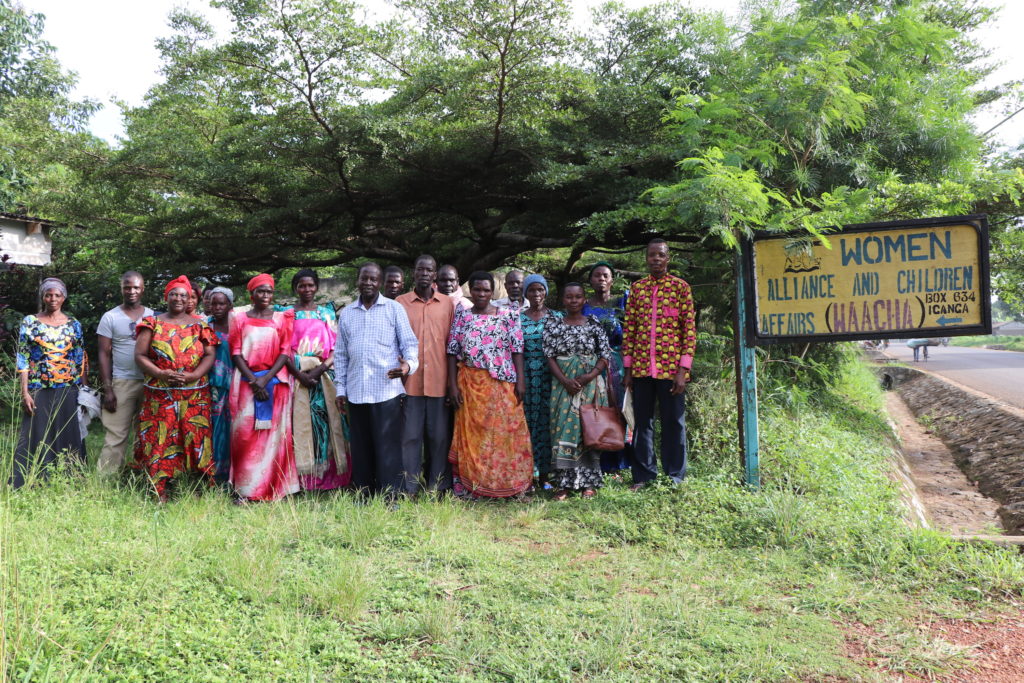 A community group near the Ugandan town of Iganga looks to fulfill its social mission through agriculture

As Noah Isanga speaks to the 20 people seated in a circle in the community hall, only the child squirming in his mother's lap makes a murmur. These people have waited all day for this meeting, and they have much work waiting at home. Their outfits—bright floral printed shirts and ruffled dresses—show their respect for this occasion and they sit motionless, listening to his message.
Noah is sitting beside Simon Nambafu, their guest, and explaining how Simon came to be involved. "Our idea was to support the orphans," he says. "At first we said, 'what can you contribute, what can I contribute' and so we came together and said, 'let's start a small garden, let's start a piggery, let's start this and that.' And that's when I reached out to Simon. I said 'there's a problem,' and he said 'ok ok ok. How are you going to do this?'"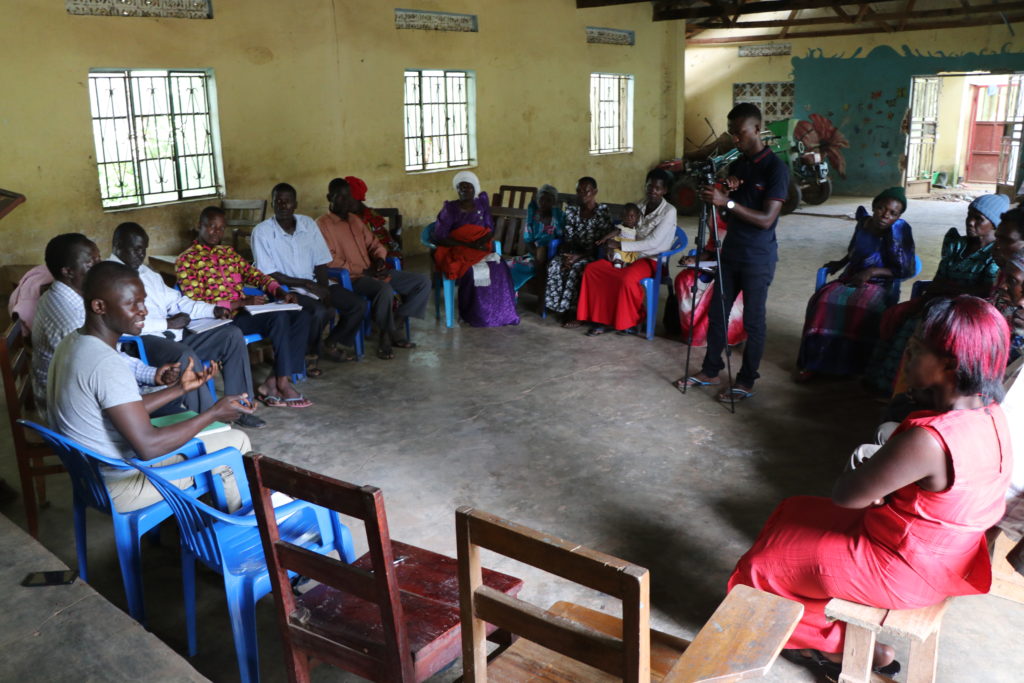 The original idea he's talking about was four years ago, although Women Alliance and Children Affairs (WAACHA) goes back further than that. He and the board of WAACHA, which includes his wife Susan and his daughter Susan, wanted to help this group, each of whom is carrying an enormous responsibility of caring for orphan children. WAACHA found ways to help the caregivers, holding workshops on parenting strategies, providing neighbourhood watch for the children, providing psycho-social counselling for the children, distributing food, and connecting HIV positive children to health service providers. But they wanted to start farming, in order to help these foster parents in a long-term, sustainable way, and that's why Noah called Simon.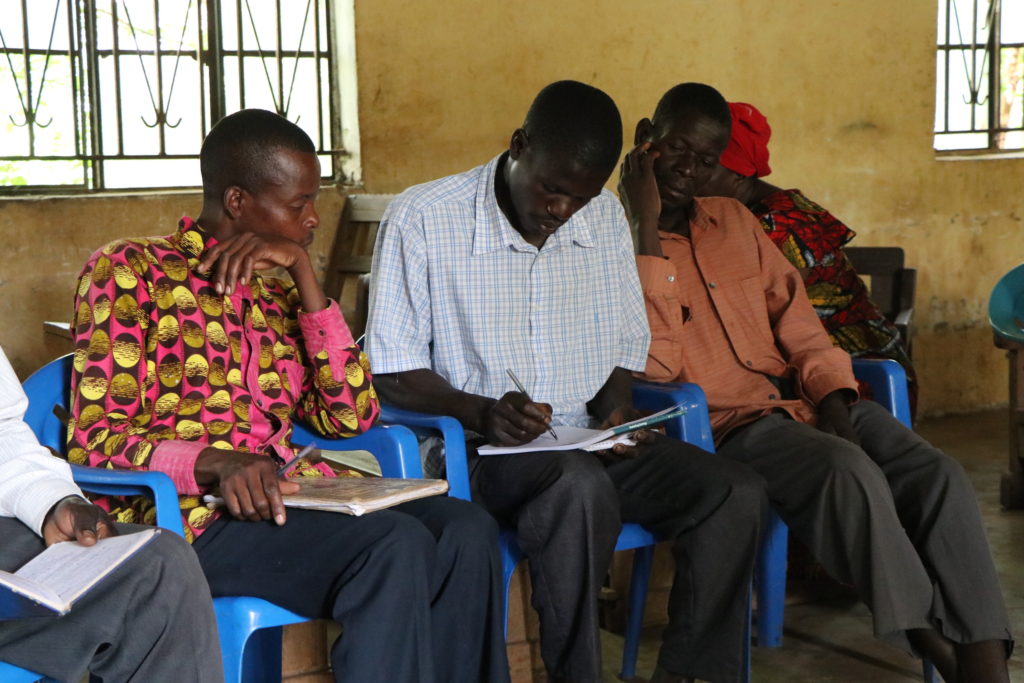 The two of them speak with a warm familiarity, and when Simon introduces himself to the group he jokes that "I was brought up in his hands, so I know this home and this place." In fact they met in 2006, at a nearby university in Jinja where Simon was working in administration and Noah was a professor. Simon learned about WAACHA and helped them with their computer questions. After he moved away, he kept coming back to visit Noah and his family.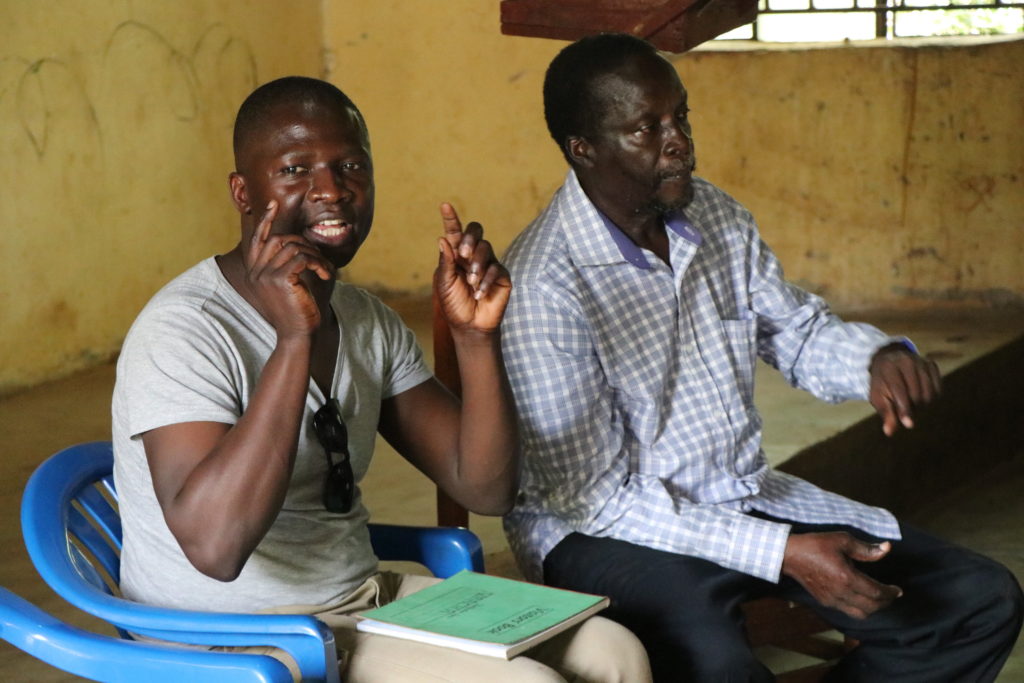 Now, Simon is explaining Anhart's Sustainable Villages, speaking in English as Noah translates simultaneously into Lusoga, a local tribal dialect. They have the same way of shaping their phrases with their hands, and their words of encouragement overlap and blend like voices in a fugue.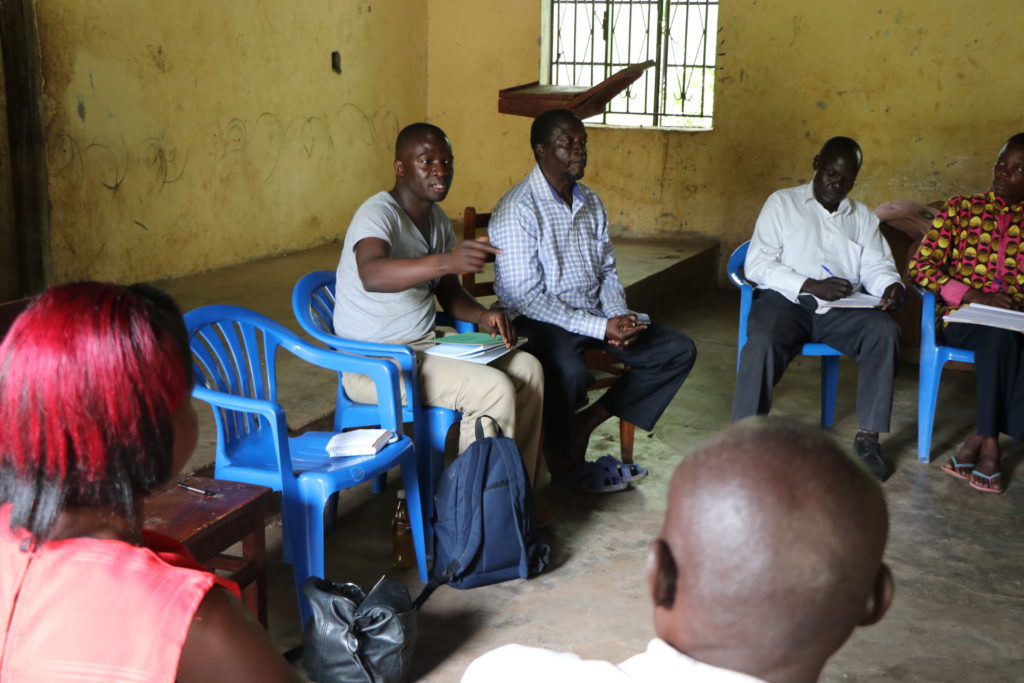 "We work in mainly three areas," says Simon. "We call it PIF (pay it forward) — small business, education and health. Because we know that with good health, with good education, with incomes then they can become sustainable and be independent.
"So what do we do? At first we worked with individuals, but then we discovered with individuals we are not becoming accountable and responsible. So that's why we said we're going to work with CBOs. If you want to work with us, you must be registered as a CBO, you have a bank account, and then from there you sign an agreement with us. And then you write a request for funds. This business idea needs to be reviewed, that all of you as a group will benefit. Because our method of management is called bottom-up, not top-down. We don't make rules for you. It's you guys. You say this is what we're going to do, this is how we're going to grow, and this is how we become sustainable.
"Then after some time you have improved economically, then we call it Pay it Forward. When we give you the funds, you work with it, make profit with it, you don't need to bring it back to us. But we help you identify another CBO, then you pay it to them."
At this moment the room breaks into applause. Noah invites them to ask questions, and they all pick up on the key points that Simon has discussed, like how should WAACHA's projects become sustainable? Another asks what Canadians do for orphans, and they shake their heads in disapproval when I answer that many children are raised in the government's foster care system.
Noah translates for one woman who begins by thanking Simon for his visit. "She's saying that we have been so poor, you can have a plan but you have no capital, that has been our challenge. We may have constructed the barn but no livestock, no chicken," Noah explains. "We are happy when you come in with small loans we can build up ourselves. And that is a very encouraging gesture. So now that you have come we are happy because we are able to solve those problems. We are ready to work with you together."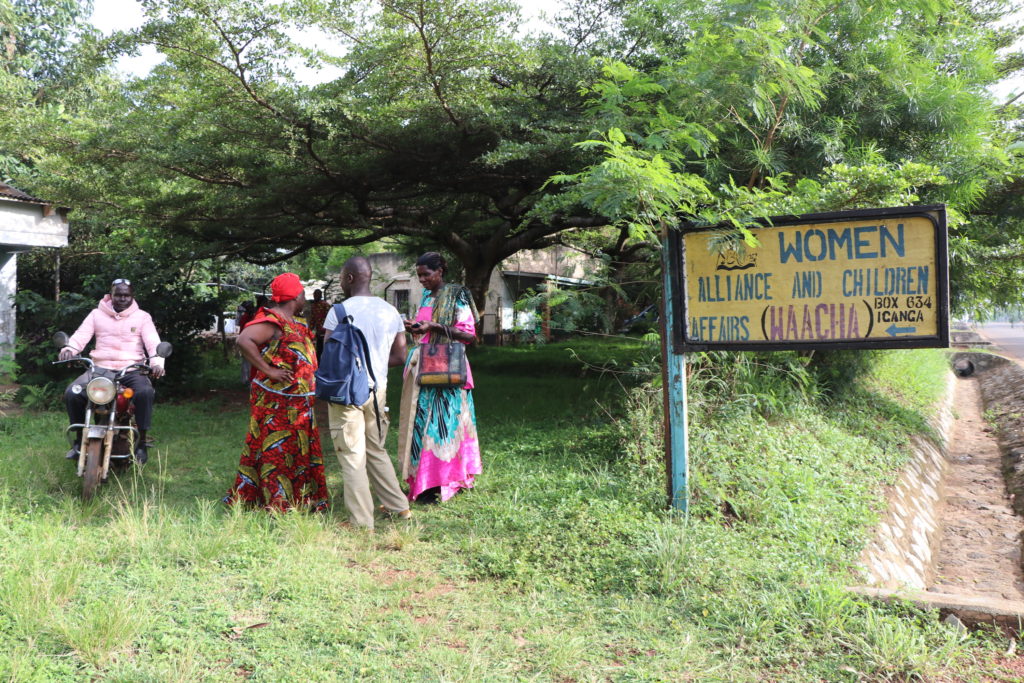 The group has a stoic determination that doesn't lift after the meeting ends and they head off in various directions. But in the weeks to come, they have milestones to celebrate. Two hundred chicks are brought to the farm. All the caregivers help weed the maize, beans and peanuts, and together they wait for the harvest.