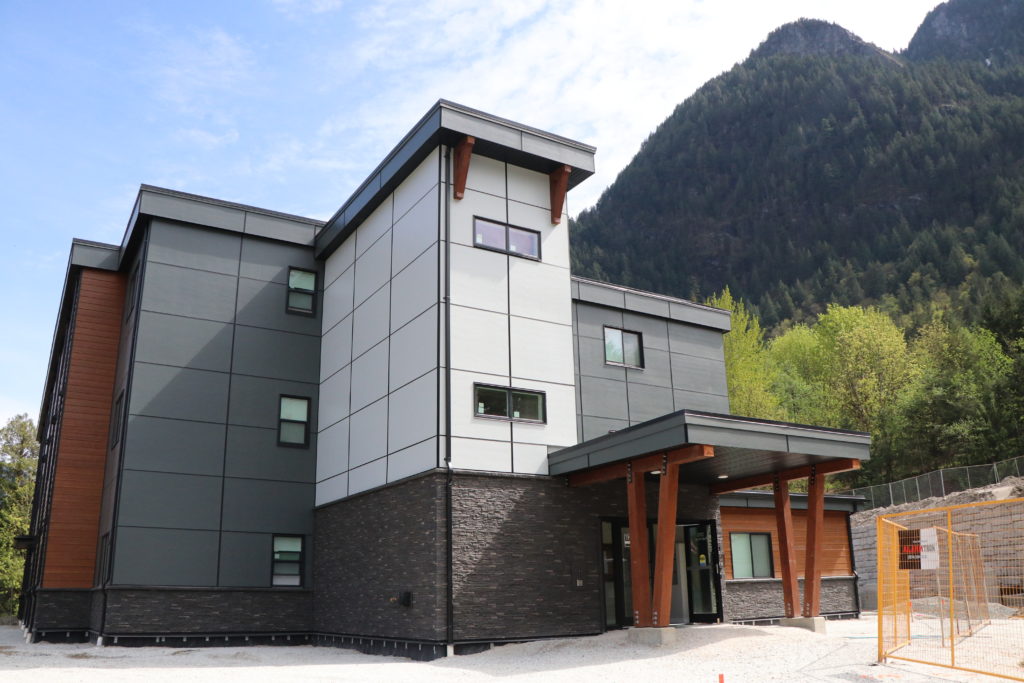 May 2020: Here's an update on Anhart's privately developed affordable housing projects across Canada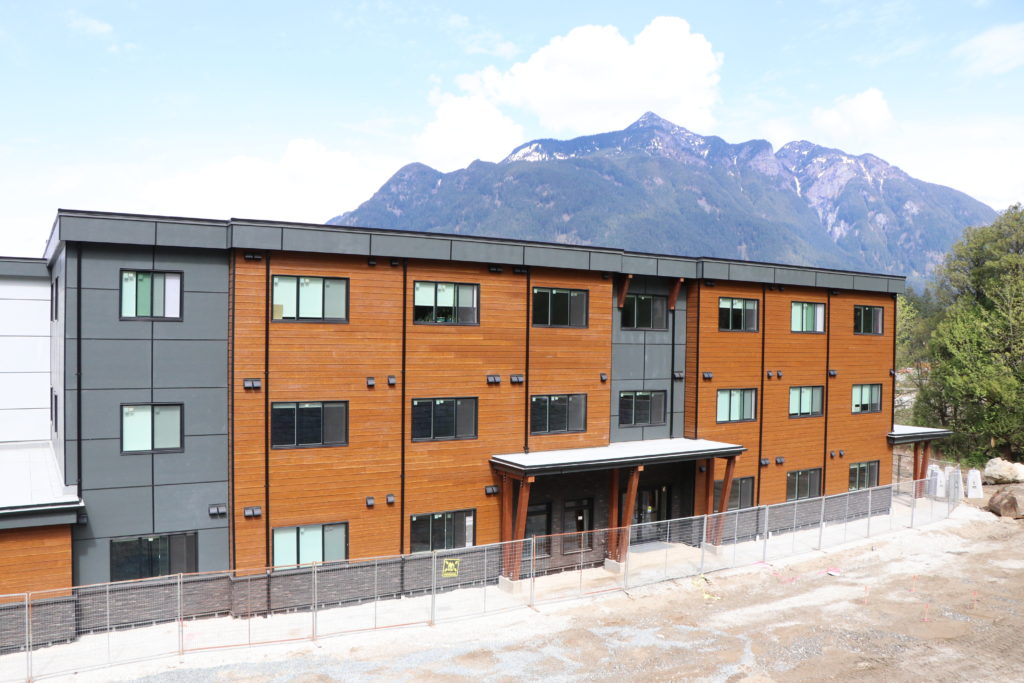 Anhart Village Hope
In early April, tenants started moving into The Ryder, a 40-unit affordable rental community in Hope BC, and by the end of May the building was full. Construction of the parking lot continues and will be complete in early June. The Ryder is the first completed project in Anhart's affordable housing initiative and everyone at Anhart celebrates the opening and welcomes our new tenants.
More than 150 people applied to live in The Ryder which has studio, two and three-bedroom suites. Like many small towns across Canada, Hope has been impacted by rapidly rising real estate values, the loss of rental units, and a lack of purpose-built rental housing.
To help meet this need, Anhart Homes is now developing rowhouses and condominium units for affordable home ownership on adjacent properties. While The Ryder focused on people who live or work in the district, these next projects will also attract people from other municipalities. Anhart looks forward to collaborating with Advantage Hope, an economic development agency of the district, and other local partners to help the region thrive and grow. 
Anhart thanks our many partners who supported the project including: Vancity Savings and Credit Union for land purchase financing; Vancity Community Foundation for pre-development loans; Canada Mortgage and Housing Corporation for construction financing; the District of Hope for advice and encouragement; and local agency Hope Area Transition Society for ongoing collaboration. The Ryder was built with off-site construction by Horizon North Logistics Inc.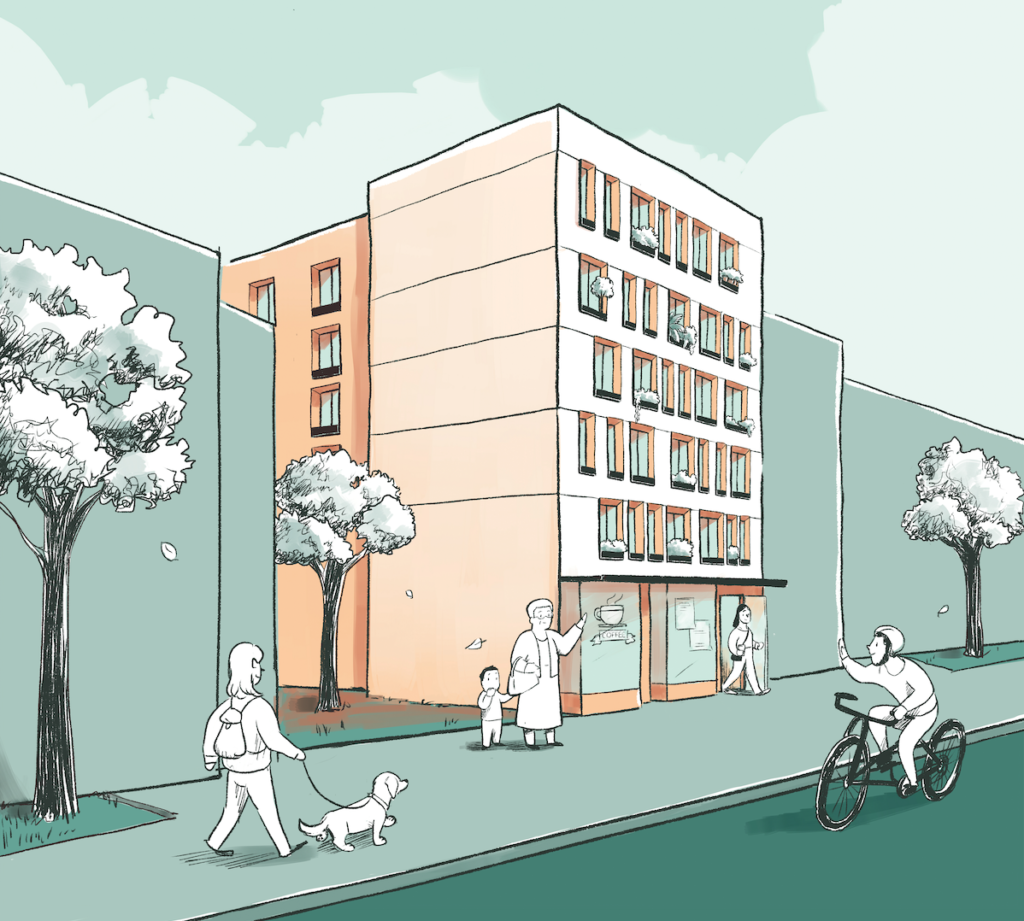 Anhart Village Main
Anhart is moving ahead with plans for a 69-unit affordable rental building at 138 Main Street. The City of Vancouver's development permit board gave the project a go-ahead in February, and architect Sandra Moore of Birmingham & Wood is finalizing design details with city staff. Tenants of the 69 microsuite units will include seniors, people with disabilities, people working entry to mid-level jobs and newcomers to Canada. Anhart Village Main will have ground-floor commercial space, an amenities room, and a roof-top garden for all tenants. Anhart recently created a limited partnership agreement to raise capital from social impact investors.
For more information about the Anhart Affordable Homes 2019 Limited Partnership, please contact Vy.Nguyen@anhart.ca or contact us here.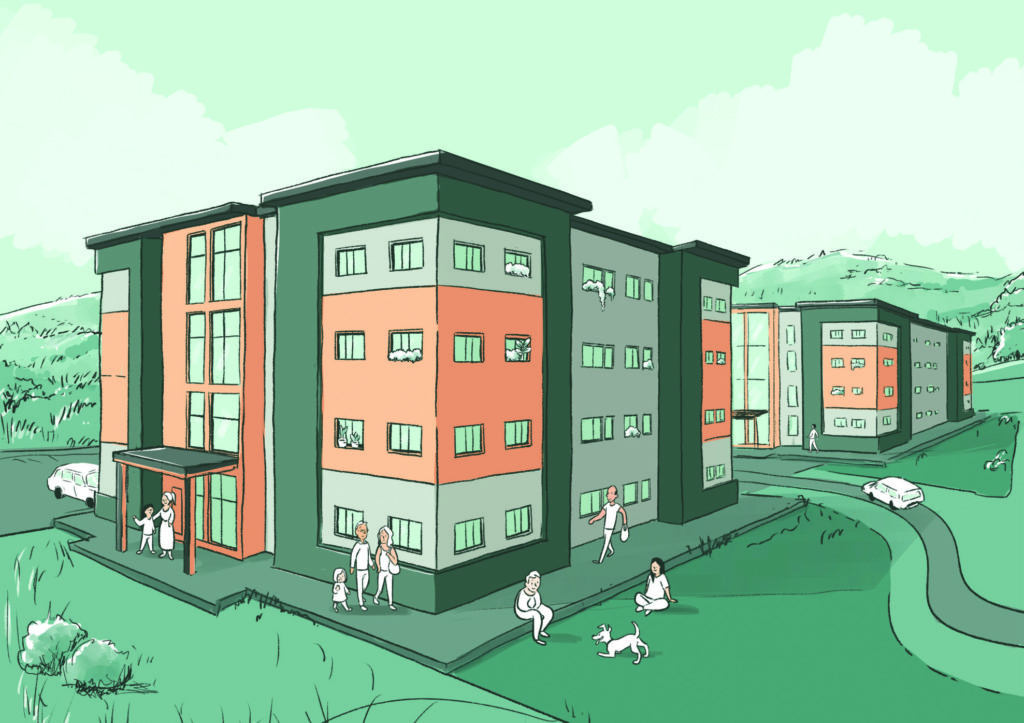 Anhart Village Merritt
Anhart owns a vacant property at 3757 De Wolf Way which is zoned for multi-family development. MQN Architects has drawn up plans for two buildings with a total of 76 units. Merritt has struggled with a low vacancy rate over the past few years and tenants here will include seniors, families, people with disabilities and people working entry to mid-level jobs.

Municipalities across Canada
Anhart is currently in talks with several municipalities in western provinces about affordable housing development. Many smaller urban centres are experiencing the same rental housing shortage as Hope and Merritt, and Anhart is working with officials to come up with solutions tailored to local needs and resources. To find out more about Anhart's goal of building 20,000 affordable homes across Canada by 2030, visit here. If you are interested in bringing affordable housing to your municipality, contact vy.nguyen@anhart.ca