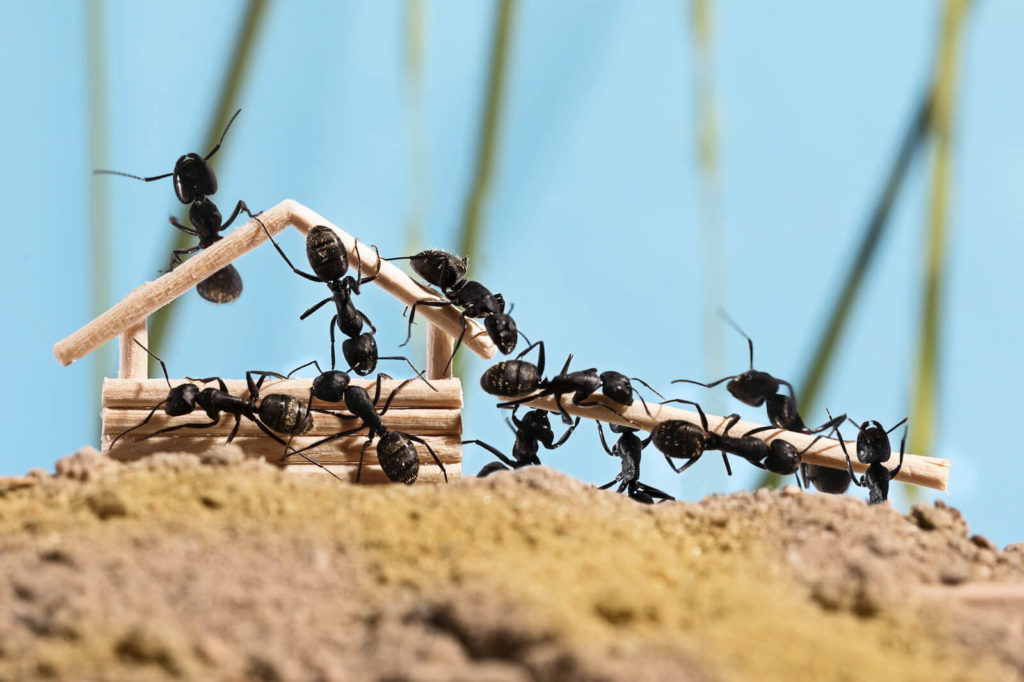 How does the Anhart network function like an anthill?
Anhart is a network of many organizations: charities, community contribution companies, and social enterprises. Together, they build communities through developing, owning and operating affordable housing in Canada and through support for sustainable economic and social development in areas of poverty.
The network includes Anhart Community Housing Society, Anhart Homes, Anhart Construction, Anhart Tenant Services, Smart Ant Solutions, Sustainable Villages, as well as many consultants. Each of these entities serves the larger goals of the network, but behaves with varying degrees of autonomy. The network developed in a way that could be called emergent.
Back in 2002, Anhart co-founder Keith Gordon Wiebe moved into the Jubilee Rooms. He had already spent several decades working with communities, and he wanted to learn about Vancouver's Downtown Eastside. At the time he was reading Steven Johnson's Emergence: The Connected Lives of Ants, Brains, Cities and Software. He came to see that the Jublilee tenants were already self-organizing in the way Johnson described: like an anthill. Ants live only a year, and carry and convey only tiny bits of information. So how can an anthill span 15 years and be a far more complex environment as it advances? While we are conditioned to look for a master-planned, top-down structure, an anthill evolves from the bottom up. This way of thinking about systems influenced the way Anhart works to empower beneficiaries, and also the way the organization formed.
Soon he became friends with Hart and Anita Molthagen, who had purchased the Jubilee as a philanthropic investment. Over the next years, Keith's charitable organization operated the Jubilee and another SRO purchased by the Molthagens and Lise and David Ash. These two buildings were donated to the organization now known as Anhart Community Housing Society. These assets allowed Anhart to begin a program of building new affordable housing in 2017.
Principles of bottom-up organization continue to shape Anhart's path. Our buildings are tenant-led communities, where people take care of their home through employment, volunteer work, and consideration for their neighbours. In the Sustainable Villages program, local leaders in areas of low GDP receive mentorship, loans and grants to build businesses and social infrastructure. In both cases the local agents make decisions and build their own communities that become more complex as they grow.