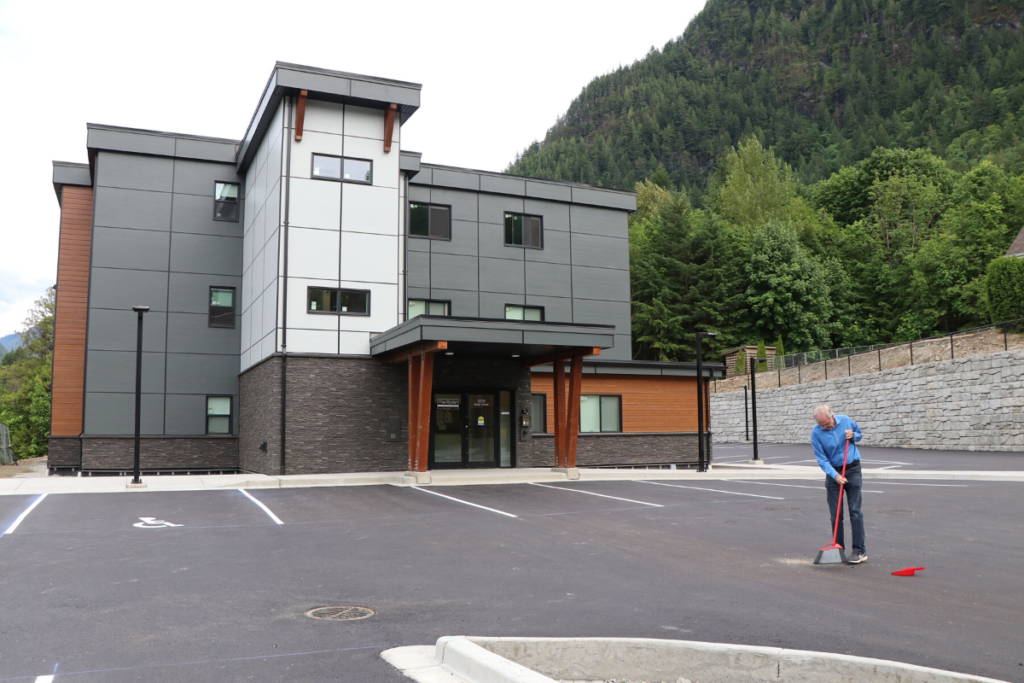 A 40-unit building in Hope BC is the beginning of a larger plan for affordable housing across Canada
Landscaping, paving and a picnic table were among the last touches to be completed at The Ryder, Anhart's 40-unit affordable rental building at 1270 Ryder Street in Hope.
Tenants started moving into the building in March 2020, and it is currently full. Anhart thanks our partners, which included Canada Mortgage and Housing Corporation (CMHC), Vancity Community Foundation, Ralf and Helga Schmidtke, and Hart and Anita Molthagen.
Throughout the tenanting process, which began in December 2019, Anhart heard from people about their difficulty finding affordable housing in Hope, where CMHC had recently measured a zero per cent vacancy rate. Anhart is talking to several municipalities about building affordable housing in small urban centres across Canada. Many towns are struggling with the same factors facing Hope: a shortage of purpose-built rental housing and recent sales of homes with former rental units.
Anhart is currently working on a plan to develop projects for affordable home ownership in Hope BC.