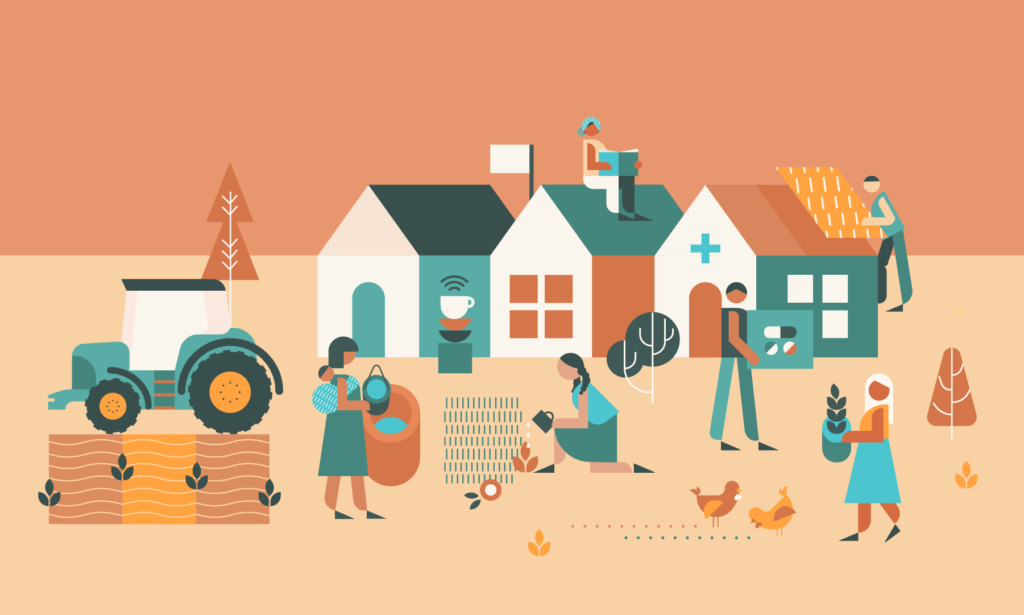 Empowering communities through microloans, health, and education
What we do
Anhart Global Villages is the brand name for a program run by Anhart Community Housing Society that focuses on alleviating poverty in countries of low GDP. The program, called Sustainable Villages Initiative (SVI), started in 1987 with a goal of strengthening rural communities through economic development and social infrastructure in order to improve quality of life and stem the rapid migration of people to urban areas.
SVI
This program provides pay-forward microloans to leaders of community-based organizations (CBOs), enabling them to start up social enterprises. It also provides grants for CBOs to build health clinics, schools and wells. SVI provides mentorship and support to community leaders and values local knowledge and control. This program is directed by Simon Nambafu, the founder of True Grasses social enterprise, who provides mentorship and support to all of Anhart's community partners.
These pay-forward microloans are provided to CBO leaders without the burden of high interest, which can be as high as 20% in many countries. Successful businesses established through SVI include: wheat, maize, vegetable and livestock farms; tailoring shops; pharmacies; fishing operations; grinding mills; and fertilizer projects. CBO leaders designate profits from their enterprises towards social needs in the community such as care for orphan children or medical services, and also help neighbours create their own businesses. Enterprising Non-Profits (ENP) and Regional Resource Centres are larger scale agricultural ventures partly owned by Anhart and based on the same model.
SVI has helped to develop more than 100 CBOs in Tanzania, Uganda, Democratic Republic of Congo, Burundi and Haiti. In 2018, we started building relationships with socially minded entrepreneurs in Rwanda, Kenya, Pakistan, Guatemala and Vietnam.
In 2018, Anhart invested a total of $564,000 in SVI, including approximately $200,000 in donations and $364,000 contributed by Anhart.